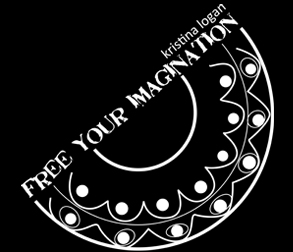 Dots and Precision are two elements that form a foundation of
Kristina's work. In this workshop, Kristina Logan, known as the "Dot Queen", will carefully describe how she puts dots on beads.This workshop is designed for people who would like to expand upon their flamework beadmaking skills. Kristina will not only demonstrate how she works at the torch, but she will also speak about her philosophy around the work that she creates. This class will include discussions about creating a personal style in your beadmaking.
Students will be encouraged to concentrate on individual projects, ask questions, and work towards defining their own specific style.
It is Kristina's goal to have each student develop a deeper understanding of glass beadmaking through working on the next level of their own work.